The Happy Home Network in Animal Crossing: Happy Home Designer is a popularity contest. People put up their best work, and then hope that enough people stop by to dole out cute, cool, unique, and I'd live here ratings to get them up on the charts. After all, your designs will only stay under the "New" tab for so long. Getting enough ratings to be "Popular" is your best bet when it comes to home designing fame.
The highest score someone can get is 9,999 in each of the four categories. I've noticed that the most popular homes tend to cycle through each visit, but went through and accumulated a selection of the ones at the top to give people an idea of what others are doing within Animal Crossing: Happy Home Designer. Unfortunately, due to screen capture restrictions, we're limited to level IDs for visits. Still, if you see something you like, it's easy enough to get a closer look on your own for future ideas.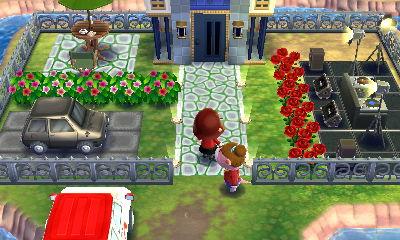 We'll start off with a star. This is K.K. Slider's house, created by Aya. The home address is 0195-7739-185. The outside is the attraction here, though the house as a whole captures K.K.'s love of performing.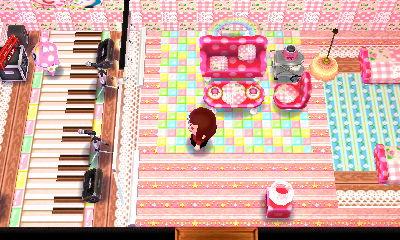 This is Toshigon's house for Chrissy, which I had to share due to it's wonderful use of custom floor patterns. It turns Chrissy into quite the performer, and even has an extra bed in case Francine stops by. You can find it at 0007-7739-836.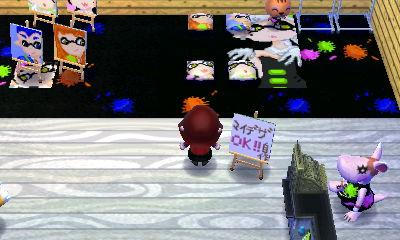 Another great use for the Happy Home Network is to shade designs. Putti's Splatoon gallery is great if you want to add some paint splatters, Inklings, or the Squid Sisters to your home. The address for it is 0896-7739-128.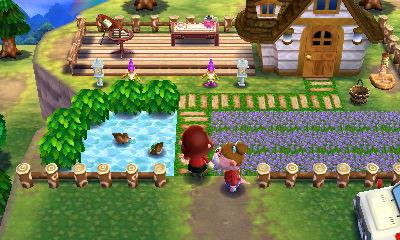 Goldie is our first client, and Yuu went back to give the golden retriever the house she deserves. It's an absolute mansion, and I would definitely live here. Check it out for yourself at 0203-7734-176.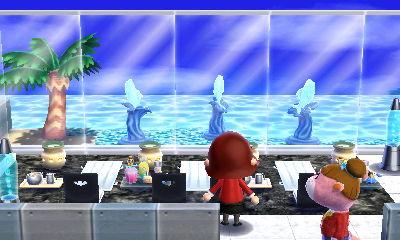 Roscoe has been waiting around my town for a house for days, but I can't bring myself to make him one because I'll always know Miki did it better. This is an amazing night club of a house at 0201-7730-832.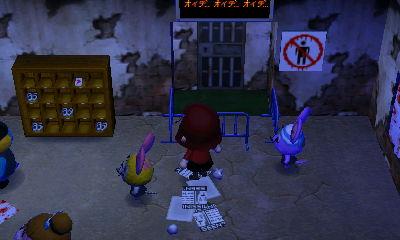 Love Silent Hill and Corpse Party? Take some time to visit Niika's school. It's terrifying and has some haunting original designs. Visit 0803-7739-181 if you dare.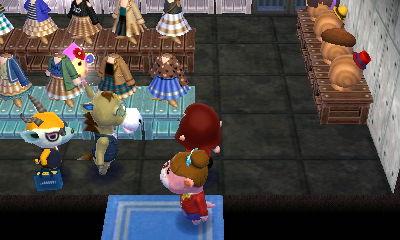 Nanami did what a lot of industrious Animal Crossing: Happy Home Designer players did when it came time to create a shop for the town. She filled it with custom clothing designs, uploaded it to the Happy Home Network, and turned sharing on. If you need some dresses, 0497-7739-146 is the place to visit.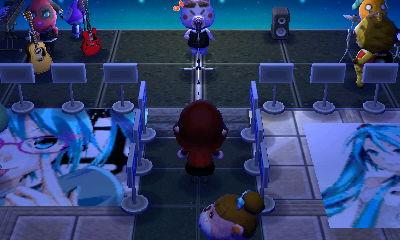 Yes, what you're seeing is real. Someone named Teruho made a Hatsune Miku concert hall in Animal Crossing: Happy Home Designer. See your favorite Vocaloid's place by typing in 0807-7734-178.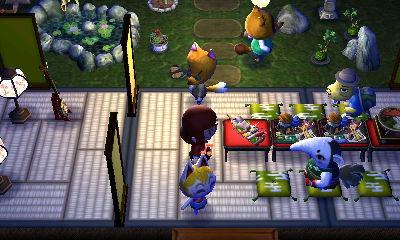 We're closing out this showcase with an Annalisa home by *Miki*. I really like what was done with the space here, especially since so many other villagers were around to provide ambiance. It is a little crowded, so you may need to use your stylus to meander if you visit 0008-7732-865.