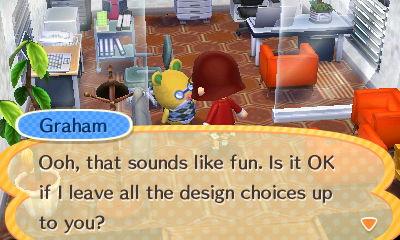 You're playing Animal Crossing: Happy Home Designer, taking care of Nook's business, visiting the Happy Home Network, and realize something. There are people online with much bigger houses than yours. They have second floors or basements, and substantially larger second rooms. What's going on? I'll tell you – those are people revisiting clients.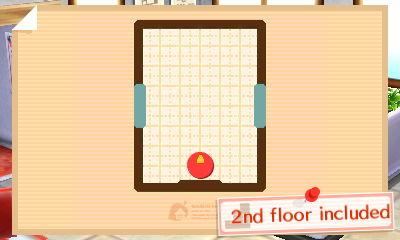 When you visit clients again in Animal Crossing: Happy Home Designer, you aren't just getting a chance to visit and take pictures. You can also dress up the villagers in new clothes and accessories, redo the current layout, or opt for an all new house that's much bigger than previous ones. The more times you redo the house completely, the better options appear.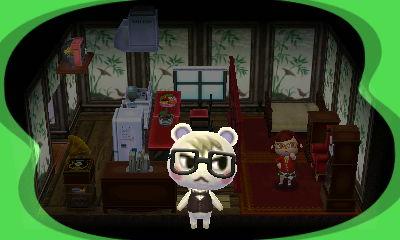 But first, dressing animals. For the first time in the series, the characters can wear accessories. When in a home, drag an animal on the Nintendo 3DS touch screen to open up the clothing options. From there, you can decide on their shirt and if they wear a hat, hair accessory, or glasses. Here's Marshall in a tux and glasses.
But back to the houses! When you redo a home, the existing furniture and designs will remain if you go in the same spot. However, there are no restrictions or themes for the redo. As an example, Graham the hamster wanted an office the first time, while Marshall wanted a cafe. Each had required items. But when it came time for the redo, they let me do whatever I wanted.
Which I did. Here are QR codes for anyone who wants to visit and see what some two story homes look like. I stayed true to Graham's original theme for his, but Marshall received a mansion. Because Marshall is the best.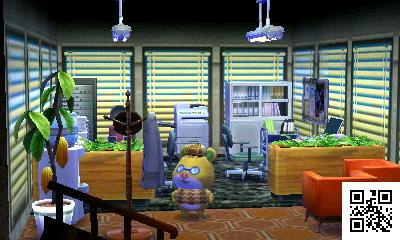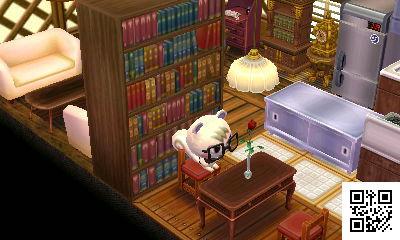 Animal Crossing: Happy Home Designer is immediately available for the Nintendo 3DS.