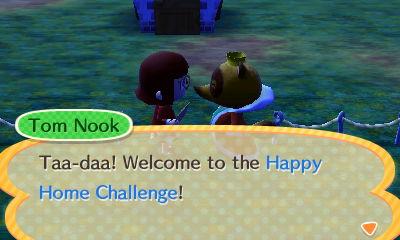 Animal Crossing: Happy Home Designer's Happy Home Network has a rather unique feature. Every once in a while, there will be a Happy Home Challenge. People will be given a theme and two potential objects to use and are then tasked with creating a suitable home. People get to vote on submitted homes, and the winners enjoy a little fame.
The first Animal Crossing: Happy Home Designer challenge has begun, and it has a sweets theme. People are shown the massive cake and candy house, then charged with creating, "The sweetest home ever!" The two items don't have to be used, unlike in normal challenges, but will be part of your item catalog permanently after choosing to participate. If you have amiibo cards, you can even scan them in after completing the house and submitting it to have the characters appear when other people visit.
As an example of how a house could look, here's one I created for the challenge.
The sweets challenge runs until October 16, and anyone with a Nintendo 3DS and copy of Animal Crossing: Happy Home Designer can participate.