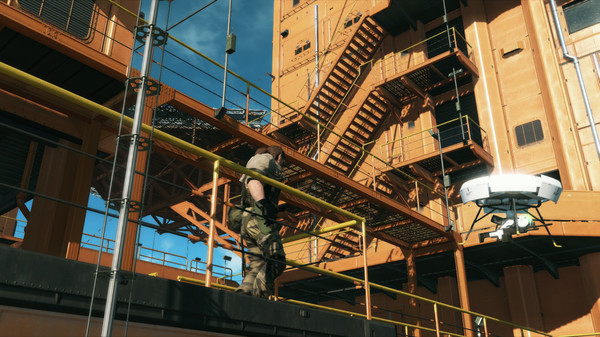 When Metal Gear Online, the multiplayer component for Metal Gear Solid V: The Phantom Pain launched, there were numerous connectivity issues. Some people had trouble when attempting to match up and connect with other players. Others found they could get into a match, but then experienced lags or drops due to issues on Konami's end. In some cases, people would have no problems playing, but the game wouldn't look right due to issues with environmental textures. To compensate people for this initial inconvenience, Konami has doled out Gear Points and extended experience bonuses to people playing the game.
People who log into Metal Gear Online will find 3,000 Gear Points waiting for them. These are the game's in-game currency, as the real cash currency are known as Mother Base Coins. In addition, anyone who redeemed the Metal Gear Solid V: The Phantom Pain promotional code that would provide two weeks of a XP Boost in Metal Gear Online will find it won't expire next week at the two week mark. Instead, it last a week longer and end October 27.
Metal Gear Online launched for the PlayStation 3, PlayStation 4, Xbox 360, and Xbox One on October 6. It will come to Windows PCs in 2016.